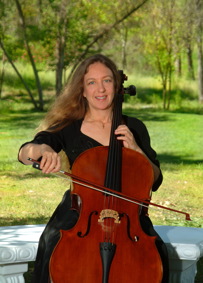 Has seeing a San Diego Symphony concert made you curious about playing an instrument? Or do you know any young (or adult) musicians who would like to study with a member of the symphony?


Many San Diego Symphony musicians teach lessons privately, in addition to teaching at local colleges and universities. Below is a list of musicians by instrument, whom you can email to find out more about taking lessons.

If you play an instrument and would like opportunities to play with others, we have also included a list of youth symphonies and community orchestras in the area.

For adults, a bit of encouragement: Many people come up to us and say "oh, I always wished that I had played the ___," but they assume that only young people can start to play an instrument. Nonsense!! Playing music is a great thing, at any age. Yes, it can be a bit frustrating at the beginning (as is any new skill), but the rewards of making music yourself are very big.

If you need some more prodding, read John Holt's book Never Too Late, in which he describes learning to play the cello when he turned 50 years old. The title says it all!



Teachers

List of Symphony musicians who teach privately


Local Links

Links to some of the local Youth and Community orchestras